Thank you for visiting the Xyla Elective Care Medical Photography clinic
What happens next?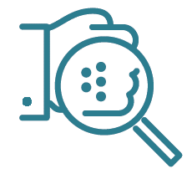 Your images will be uploaded to your file and assessed by a consultant dermatologist.
The dermatologist will then decide on the best route for your specific skin condition.
Please be advised that this is a triage service only and you will not receive results.
You may be contacted by your GP following triage if they need to speak with you.
We'd appreciate your feedback
Please take two minutes to complete our patient survey. Your feedback will help us to improve the service.
Complete survey